We're all CEOs of our legal nurse consulting business. You'd think we're the conductor – orchestrating all the moves and outcomes. It doesn't work that way.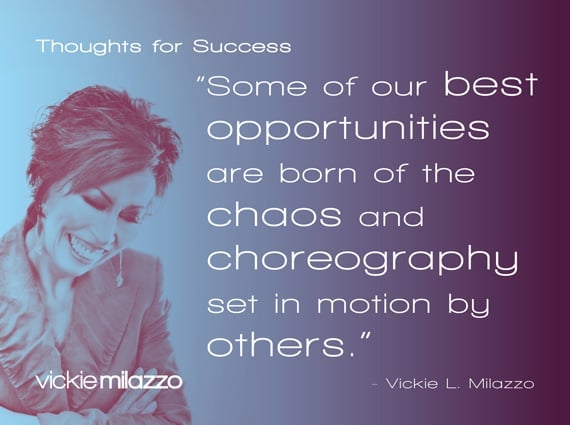 I always joke that CEO means "controlled entirely by others." Every day I wake up very early – 4:00am to be precise. Every day I create and mobilize a plan. And every day that plan is busted in some form or fashion while the morning is still young – sometimes before the sun comes up.
We don't live in isolation. We don't work in isolation. Our life and business are not entirely our own, nor would we want them to be. Some of the best that life has to offer and many of our best business opportunities are not of our design, but are born of the chaos and choreography set in motion by others. Life never pans out exactly the way you expect it to – sometimes it's better.
Meghan D'Angelo started her legal nurse consulting business fully expecting to consult on pediatric cases. That didn't happen. Something better did. Meghan connected with a legal reporter on LinkedIn who writes for a legal newspaper. He interviewed her and the article appeared on the front page of a publication that went to 50,000 attorneys. That single article secured Meghan attorney-clients who hired her for cases in a variety of specialties, not just pediatrics. Meghan's CLNC® business is shaping into something bigger and better than the one she imagined and orchestrated for herself all because she's open to the chaos and choreography set in motion by others.
Success Is Yours!
P.S. Comment here to share how you dance with the chaos and choreography of others in your legal nurse consulting business.
Save
Save