We constantly get questions from Certified Legal Nurse Consultants about cybersecurity and the computers they use in their legal nurse consulting businesses. The one recurring theme is overreaction.
In terms of cybersecurity, if you're worried about someone accessing your computer and data you can encrypt the contents of your hard drive. Windows® 10 ships with a great program called BitLocker that will allow you to encrypt the contents of your entire hard drive and keep those contents from prying eyes. It's easy to implement and will only slow you down incrementally. But do you need it? What happens if you lose your decryption key? Those are the million dollar questions. I encourage every CLNC® consultant to do a little research before invoking encryption.
Rather than see you lock down the hard drive on your legal nurse consulting business's computer, I'd prefer you put your time into making sure that computer is locked down from outside invaders and make sure you have a good antivirus solution installed too. For antivirus I recommend Norton Security Premium by Symantec or ESET NOD32 Antivirus. Both are terrific products but you only need one or the other – never both. While you're at it, you should run a malware scan too.
To check the security on your home router/network you can visit Gibson Research Corporation's Shields Up! website and run the various scans on your home network and computer. If any vulnerabilities turn up you can follow the advice there to fix them.
Security begins at home, so check yours today.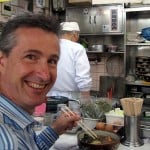 Keep on Techin',
Tom
P.S. Comment and share how often you check your computer's security.