Like most Certified Legal Nurse Consultants, when typing a new document I'll use an earlier version of a similar document as a template. As a best practice, I immediately retitle the old document with the new document name and save that new document with its new name. By doing so, I don't accidently overwrite the old document. Sound confusing? It's not. And, as long as you do it religiously, it works great and any reasonably disciplined CLNC® consultant can, and should, do it.
Life was good, except for yesterday when my system didn't work at all. Yesterday I got so excited about what I was typing that I typed out the entire document and hit the "Save" button without thinking about the havoc I was about to wreak. The second my finger hit the "Save" icon I realized that I'd just overwritten my old document. I immediately went into hyper-speed to try and rescue it – but to no avail – the computer is slightly faster than I am.
So what to do? My first step was to resave the new document with its proper name – that way I wouldn't lose two documents. The second step was to search my hard drive and backup drive for an earlier version of the document I'd just overwritten. After no luck there, my third step was to laboriously retype the old document and carefully proof it against my printed copy (luckily I'd printed a copy before overwriting it).
Is there a way to avoid this in the future? Well, if I had a proper backup I could pull the older document off that backup – but that didn't work for me. I'd created and extensively edited the lost document that morning and it wasn't on my nightly backup.
In search of a solution, I soon found out there's a simple solution you should immediately put to work for your legal nurse consulting business – and that's to use Windows® super-cool "Previous Versions" feature. Using "Previous Versions" Windows 7 and 8 users can protect their documents from accidental overwriting. It more or less protects a document you're editing by keeping a previous version of that same document so that if you damage or overwrite a document, you have a fighting chance of rescuing a previous version (guess how Microsoft® named it). If you're at all interested in how to enable this feature, or what it does, here's a link on how to activate it for Windows 7. If you're a Win8 user, here's a link on how to activate it for Windows 8.
I'll tell you it may not be a perfect solution, but it sure beats trying to perfectly retype the perfect document that you just overwrote through perfect inattention to discipline.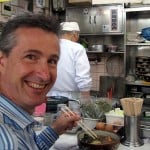 Keep on Techin',
P.S. Comment and share your best practice for making sure you don't overwrite documents.