Last week we discussed a Certified Legal Nurse Consultant's ability to delay sending an email long enough for your conscience to kick in and delete it, thus stopping you from doing something extremely dangerous to your legal nurse consulting business and professional reputation. This week I'm going to push the envelope a little further and give you another useful tool – the ability to delay sending a text message long enough to recall or delete it.
Text messages, like email, are instant communications. Unlike email, text messages are complicated by that darn autocorrect function which picks words you'd never use and places them into what was originally a coherent and intelligent message or reply and makes you look uneducated, deranged or worse, drunk! Often our fingers are faster than our brains and the text goes out before we've fully digested or understood the damage done. And even more often, our fingers are faster than our ability to process intelligent thought or exercise judgment – I'm sure you know what I'm talking about.
Luckily legal nurse consultants who are Android® phone users can take advantage of a handy app called "On Second Thought" that allows you to set a delay period between the time you hit the "Send" button and the time the text message actually goes out. That gives you a second chance to delete or correct the message.
Certified Legal Nurse Consultants who are iPhone® users will have to wait a little longer because "On Second Thought" is still in development for the iOS platform. I'm sure it will be worth the wait. In the meantime, if you're an iPhone user just be careful about your texting and don't push send until you've checked the spelling.
Any CLNC® consultant would be wise to consider this app for their legal nurse consulting business and personal life.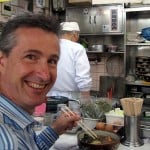 Keep on Techin',
Tom
P.S. Comment and tell me how you deal with text messages you wish you could recall.