How do you attain what seems like an impossible legal nurse consulting goal? It's simple: Apply persistence to the necessary tasks at hand. When you put persistence behind your goal, what formerly seemed impossible becomes an attainable reality.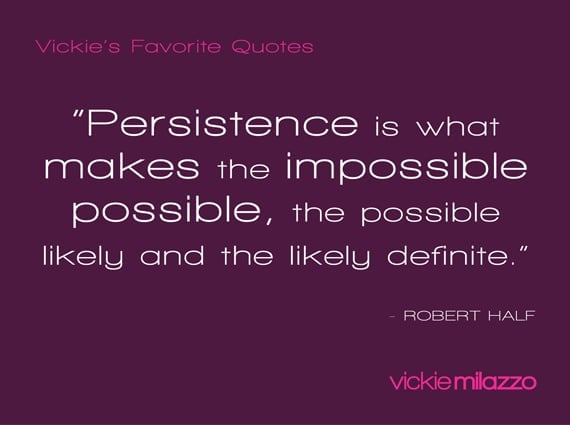 Think about a goal you need to re-categorize as attainable and put some of the persistence you use in your RN job to transform impossible to definite.
I'm Just Sayin'
P.S. Comment here and share how your persistence has turned the impossible into reality.