Mark Twain nailed it when he described the two most important days in our lives. We can take no credit for the first, but the second is entirely within our influence.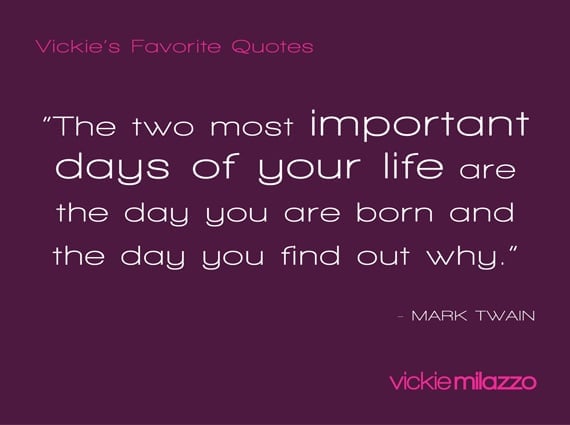 To know one's purpose is a blessing indeed. Purpose and the passion that goes with it burn differently in each of us. What's important is that the fire burns bright for you.
Catch sight of your purpose and your light will shine bright for a very long time.
I'm Just Sayin'
P.S. Comment here to share your purpose in life.