The National Nurses' Stress Survey revealed that a whopping 88% of the RN respondents find it difficult to do something fun at least once a week. I personally wanted to cry as I read many of the comments about the lack of joy in the personal lives of nurses, including one from an RN who said, "About to get married and can't get time off."
How is it that hospitals are getting away with such deplorable and Dickensian behavior? While hospitals and other healthcare facilities might devalue nurses and treat you like a replaceable commodity, you get to define how you value and treat yourself.
So post this Thought for Success: "Today's TO DO: Take time for me." where you will see and act on it every day – even if for just 5 minutes.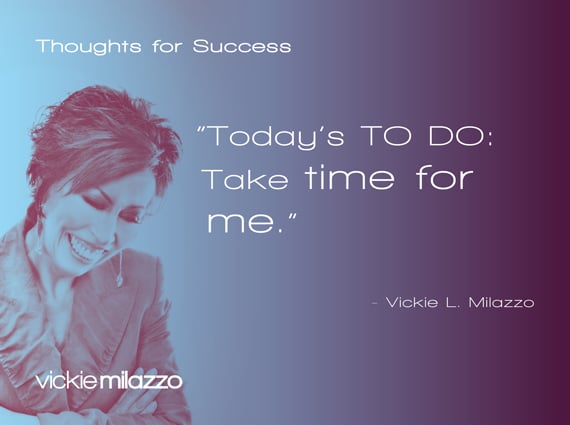 If you're a successful Certified Legal Nurse Consultant, remind yourself why you left your RN job at the hospital in the first place and then, you too should take time for yourself. Never forget you're the goose who lays the golden egg. Without taking time for yourself there won't be any you left and without you what's left indeed?
I'm Just Askin'
P.S. Comment and share how you take time for yourself.