My twin brother Vincent can regale you with stories of what a fraidy cat I was when I was a child. I was afraid of everything – escalators, heights, flying New Orleans cockroaches the size of dinner plates. Fear comes in more guises than just fear of giant bugs – fear of failure, fear of looking ridiculous and even more chilling, fear of success.
At age 13 I started to discover myself and begin to understand that the only thing I should be afraid of was all of the silly fears I had conjured in my head. If I created fear I could also reject it. Thus began the journey I've been on for decades – to eradicate foolish fears and step out for what I truly want.
When we persist in making ourselves fearful we slowly kill not just our mind, but also our very essence and possibility.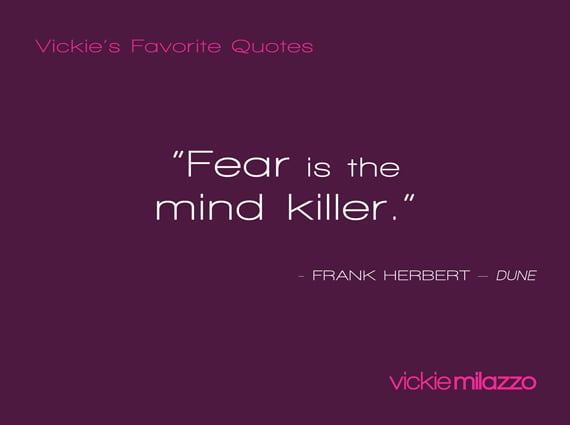 Like you, I still battle fear, but knowing that fear only exists in the mind makes it easier to banish. Only when you discover that you can banish fear will you realize the possibilities that await you.
I'm Just Sayin'
P.S. Comment and share how you banish fear.