Over the Christmas holiday Vickie and I attended the Broadway show "No Man's Land" starring two of my favorite actors – Ian McKellen and Patrick Stewart. We purchased our tickets late and so were sitting back a little further in the theatre than I normally prefer. Also, my contacts were a little dry and dirty after a day on the streets of New York City. And did I mention I was a little sleepy? Why am I making these excuses? Simple – because of what comes next.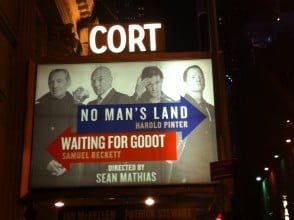 The play was wonderful, or at least as wonderful as a Harold Pinter play can be. The acting was terrific and I marveled over the performances. On the walk back to our hotel Vickie and I discussed how much fun the play was and what we liked best about each actor and how they portrayed their roles.
The next day, while having lunch with a Certified Legal Nurse Consultant, she asked us which play we'd seen. We told her and, while we were describing it, Vickie mentioned the roles the actors played – but she had them backwards. I told her Ian McKellen played the role she ascribed to Patrick Stewart and vice versa. She looked at me like I'd grown a horn out of the center of my forehead (Tell me you've never given your spouse that look when they say something stupid.). The CLNC® consultant laughed and asked whether or not we'd gone to the same play. I wisely dropped the subject and shouted "SQUIRREL" while pointing out into the plaza at Lincoln Center. This drew all the men in the restaurant (and me) running to the windows and it also deflected the conversation – saving me from further embarrassment.
Later, in a rare moment of retrospection and introspection, I realized that indeed, while we had the same tickets, we'd each seen a different play. Vickie had seen the one the players acted, while I saw… well let's just say I saw something completely different. Was my version better than the truth? No. Would I have enjoyed the play I saw if I'd really seen it? Probably. Did I enjoy the play I didn't see? Can't say – I didn't see it.
While you may be laughing with me (or at me), I may have the last laugh. Every time you look at a set of medical records as a CLNC consultant you are capable of making the same mistake that I did. Two different CLNC consultants can look at the same set of records and offer two differing opinions, with only one being correct or shall I say more correct than the other. Which Certified Legal Nurse Consultant do you want to be?
The next time you get a set of medical records from an attorney-client, don't rush to judgment. Screen the case quickly before you look at it in-depth. Free your mind of any preconceptions before you do that in-depth look. You just might find that the same set of medical records can result in a different, and more correct, legal nurse consulting opinion.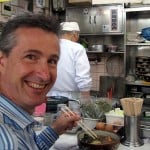 Keep on Techin',
Tom
P.S. Comment and share a time when you had the same tickets but saw a different play.