I've mentioned in past blogs that every time you do a search on the Internet, your search engine looks at the cookies stored on your computer and your past searches. They then provide you with search results based on what you've searched for in the past. This type of behavior can influence your legal nurse consulting research by limiting what you see to what the search engines think you want to see, even if you're thinking about seeing something different.
Using a clean search engine such as DuckDuckGo.com can help eliminate some of that. The ugly alternative is to clear your cookies and browsing history after each use, but Certified Legal Nurse Consultants are probably creatures of habit and like to use the same browser for all their searches. I'm partial to FireFox and have my saved passwords, bookmarks, quick links, security, etc., all customized the way I like it. I sure don't want to clear those cookies and end up starting over. I use this for searches on "saved" sites.
So what's a CLNC® consultant to do? Easy, pick a browser that you don't use – if you're a FireFox or IE user, download a copy of Google's Chrome browser. If you're already a Chrome user, and it's the most popular browser in the world right now, download a copy of FireFox. Then, after each use go into the settings and delete the cookies, cache and search history for whichever browser you are using for research. That way each search you do will be a fresh, uninfluenced search loading unique pages and new thoughts each time. Reminder – don't do it for your regular browser – only your research browser.
Professional web designers do this when testing websites for usability and savvy Certified Legal Nurse Consultants do this when doing online research for their CLNC business. Just remember not to save any passwords, etc., to the browser because they'll all go away when you clean it out. It takes a little discipline, but believe me my CLNC amigos, it will be worth it in the long run.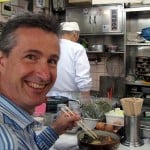 Keep on techin',
Tom
P.S. Comment here and share which web browser you use for legal nurse consulting research and why.