There comes a time in the life of every Certified Legal Nurse Consultant when you'll want to capture an image of either your complete computer screen or just a pop-up window. When I'm providing tech support at LegalNurse.com one of the first questions I'll ask is, "What error message did you get?"
Usually the answer is something along the lines of, "Well my stack dumped and my kernel was insufficiently toasted." Something that's even more useless than the actual error message – unless you're a techie. So I have them take a screen capture of the real error message and email it to me. This helps me diagnose and hopefully, fix their issues.
Here's how you can too CLNC® amigos. If you want to capture your entire screen, simply hit the Print Screen key. Then open a Word document or email, place your cursor inside the document, right click your mouse where you want the document and select Paste (or select Paste on your word processing program's menu bar) and you'll insert the screen shot – like this!

Notice it captured both of my dual screens in one image! How cool is that?
If I wanted only to capture an error message or other pop-up, I simply would have held down the Alt key and hit Print Screen. Now when I paste it into the email or document it's only captured that particular pop-up.
You can resize them by dragging the corners and, by using the justification buttons, move them around on screen. If you're good enough with Word you can even right click on the image, select Text Wrapping and flow the text around them like an illustration in a book – like this!
Now you can quickly insert a screen image into any important communications with your attorney-clients, tech support or CLNC® subcontractors.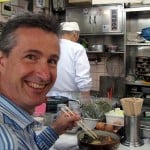 Keep on techin',
Tom
P.S. Comment and share your favorite Windows® trick.