Most Certified Legal Nurse Consultants will probably respond "my spouse or my children." But the answer is surprising – it's your web browser. Of course users contribute to the danger by constantly clicking on things they shouldn't, downloading memory-hogging "enhancements" and visiting unsafe websites. But no matter who is using it, the web browser is the point of entry for all sorts of dangers. We all use the web – whether it's for doing research for your legal nurse consulting business, researching attorney-prospects or using web-based email.
To help with this, many people add plug-ins to their browsers. Good plug-ins bring the weather to your desktop, help speed your searching and allow you to see different versions of a website. Bad plug-ins can allow a miscreant to take-over your computer – or worse.
Most nurses think of java as that hot steaming cup of morning (or night-shift) coffee. But the Java® I'm warning about today is a programming language that had great promise because it would and could run on just about every operating system and browser. It even comes preinstalled on many computers. But Java turned out to have more dangerous holes than my favorite pair of socks.
Computer security experts and even the Department of Homeland Security recommend that computer users disable or remove Java from their computers – even if it's a fully patched and current version of Java. The reason? Evil-doers can write and deploy a Java-exploit faster than I can write a Tech Tip.
Since you can't see or tell when Java is running, what's a CLNC® consultant to do to protect her and her family's computers? Easy. Disable Java. Unless you play a lot of web-based games you won't miss it. Apple® (think Safari) and the fine people at Mozilla who write Firefox® have turned off their Java plug-ins. Google's Chrome browser allows you to choose to let Java run on a site-by-site basis. But if you're a CLNC® consultant using Internet Explorer® turning off Java is a manual process.
But just to be safe, here's a browser-by-browser guide to turning off Java:
Apple Safari: Click here
Google Chrome: Click here
Mozilla Firefox: Click here
Internet Explorer: Go to your Start Button, then Control Panel. Click on Java to open the Java Control Panel. Next click the Advanced tab, then the + sign next to Default Java for browsers. Unselect Microsoft Internet Explorer. Click on Apply then restart your IE browser.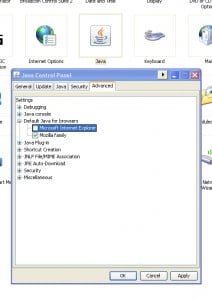 Whatever you do in any of your browsers, DO NOT disable javascript (trust me you need it and it's safe).
When you're done you can check each of your web browsers to make sure Java is off by visiting this link. Now that your computers are safe, you can sit back, put your feet up on your desk and have a nice steaming hot cup of java and relax (or get back to work on your legal nurse consulting business).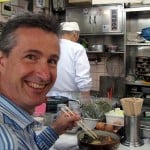 Keep on techin',
Tom
P.S. Comment here and share whether or not you've disabled Java.