If you're a busy CLNC® consultant you probably spend a lot of time on the phone. It may be your good-old fashioned landline home phone or your cell phone. Either way you probably do the old bent-neck, crooked-head-lean thing where you cradle the phone between your ear and shoulder. While this works (but not with an iPhone®) you're guaranteeing yourself a trip to the chiropractor – or worse.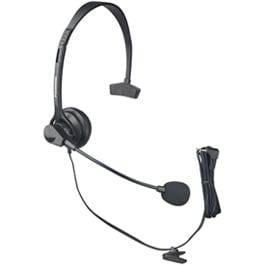 Here's the solution for my CLNC® amigos! Just about every cordless handset phone has a headset jack – take advantage of it. Get yourself a hands-free headset like the Panasonic KX-TCA60, plug it in, clip your phone onto your belt or tuck it in the pocket of your robe and you're good to roam your home, office or garden while talking about really BIG THINGS with your attorney-clients. It'll be the best $10 you ever spent (trust me). I have one on every phone.
Talking with your attorney-clients and CLNC® subcontractors with a headset will free your hands to do all sorts of valuable tasks for your legal nurse consulting business and will alleviate all but the most persistent pain in the neck. There are Bluetooth® sets available for smartphones and for office phones too. You shouldn't be using a smartphone without a headset – but that's next week's blog. Oops! Did I give it away?
If you're buying a wired headset, make sure you check the size of the jack on your phone before you buy (it's probably 2.5 mm). I recommend taking your phone on a field trip to Radio Shack to make sure you get one that's compatible with your handset.
One final caveat: remember to take it off before you leave the office – you don't want to be running the streets looking like a rogue Borg.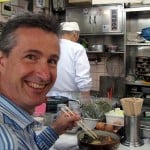 Keep on techin',
Tom
P.S. Comment and share your favorite phone tip!