As we rely more on software programs doing our spelling for us, we can actually create spelling errors that we don't notice, but your attorney-clients might. One of the issues with any word processing application is that once you accidentally mark a misspelled word as correct, that's how the software spells the word until you do something about it. For example, you create your legal nurse consulting report for one of your attorney-clients and you misspell pleurisy as pleuricy. When you're spell-checking the document you figure Word just doesn't know any medical terms, and since you do, you click Add to Dictionary.
Then, one day your twelve-year-old daughter is looking over your shoulder, watching you work your CLNC® magic and says Mom, everyone knows pleurisy is spelled with an "s" not a "c." So you Google it and find out she's right. Here's how you get the incorrectly spelled word (and any others) out of your Microsoft® Office® product's dictionary so that it is spelled correctly in the future.
First, click the Pearl or Office Button at the top left corner of your Word document. Then, go to the bottom of the dropdown box and click Word Options. Next, click Proofing and then Custom Dictionaries. Make sure the box next to CUSTOM.DIC is selected and click Edit Word List. You'll see a list of all the words that have been added to your custom dictionary. It should look like this.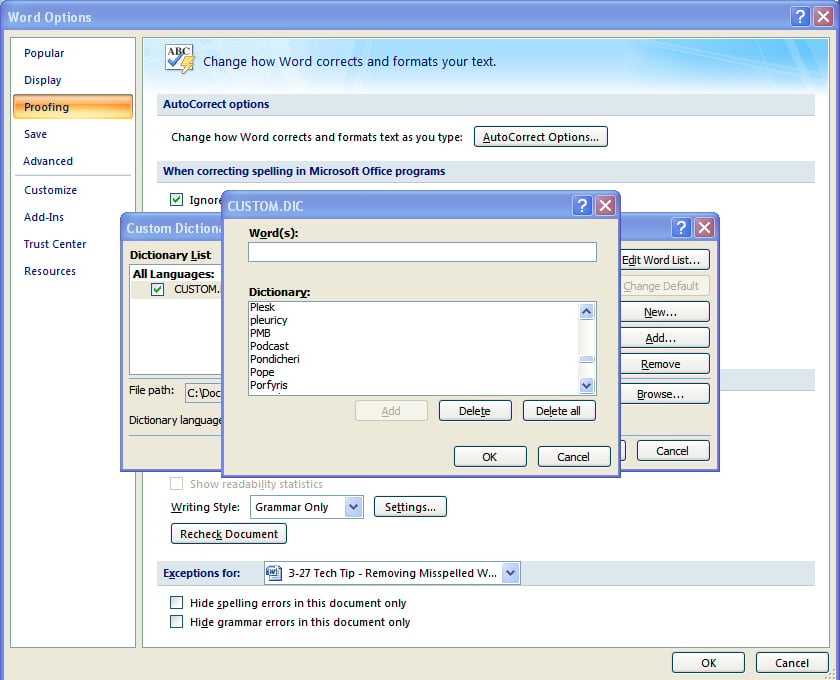 Simply scroll down through that dictionary selecting and deleting any misspelled words you find. When you're done, simply OK your way out. It's that simple and you'll never have to hand-correct pleurisy again! Of course, once you fix your spell Czech yule still need to pay a tension to your graham air – it doesn't help if a correctly spelled word is mis-used.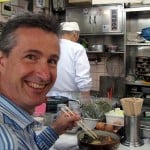 Keep on techin',
Tom
P.S. Comment, if you dare, and share any words you famously misspell.