Last week's post about Tabs for Word was so popular that the overwhelming response nearly crashed the Internet. So today we'll just wonder how robust Al Gore's invention really is. With today's Tech Tip, my CLNC® amigos can add the wonder of tabs to… you guessed it – Microsoft® Excel!  Download and install the free utility Tabs for Excel (make sure you close Word before installing) and changing your spreadsheets will be as easy as changing your mind (plus you can easily see what "books" you have open).

Just as Certified Legal Nurse Consultants shared the Tech Tip love of Tabs for Word with their favorite attorney-clients, now you should share the love of Tabs for Excel. Just remember, you heard it here first (again)!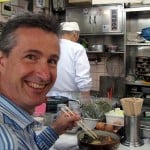 Keep on Techin',
Tom
P.S. Comment and tell me when you've installed Tabs for Word.