I don't know how often you reboot your computer, but between trips from my home dock to my work dock and work back to home, I probably reboot mine about twelve times a week. Some Certified Legal Nurse Consultants leave their computers running all the time, while others put their computers to sleep at night. I've blogged about the difference between sleeping and hibernating (ask your husband) and the need to reboot to combat the occasional memory leak, but I've never discussed one of the pitfalls of rebooting – and that's the time it takes.
Busy CLNC® consultants understand the scientific connection between time and money and waiting for your computer to boot up is not billable time unless you're doing something productive in the meantime. That means something other than watching the computer boot and counting the minutes until you can do the three-finger salute (Crtl-Alt-Del) and wait some more. And then, once your desktop comes up you still have to wait for all the programs and services to finish loading before you can actually work.
Here's a Tech Tip I found for Windows® XP that actually speeds that boot time and will help you get to work faster, but it only works for Windows XP. If you're running Windows 7, you're already built for speed so come back next week. I will warn you, like anything useful, this Tech Tip does involve a Windows Registry hack, I mean edit, so it's not for the faint of heart. Therefore I must recommend that you read this and back-up your Registry before you try this tip (I didn't, but then I like to live dangerously).
Once you've done that, click Run and start the Registry Editor by typing "Regedit" into the box and click OK. Next navigate to: HKEY_LOCAL_MACHINE > SYSTEM > CurrentControlSet > Control > ContentIndex. Then on the right side of your computer screen (known to my techie CLNC® Amigos as the "right pane"), look for an entry ("value") called StartupDelay. Double-left-click on StartupDelay and when it opens in a new box titled Edit DWORD Value (don't ask), click the radio button next to Decimal and enter 40,000 (it's probably set to 480,000).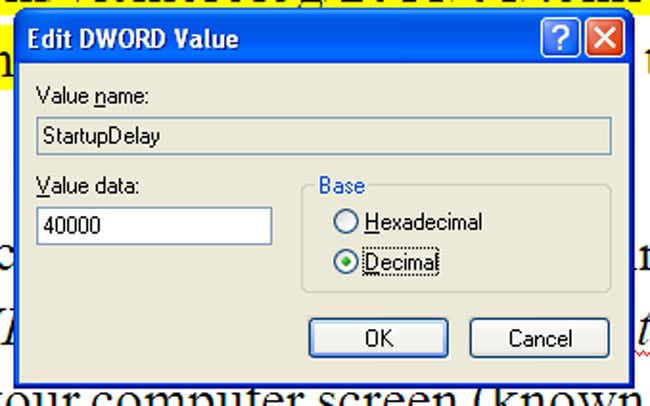 Once you've done that, click OK then File and Exit to exit the Registry Editor. If you've done everything right, simply close your programs and restart your computer. Your machine should boot faster and you can thank me later!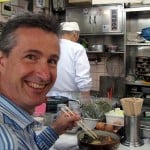 Keep on techin',
Tom
P.S. Comment and share your tips for making your computer run faster.