As even the most astute of my CLNC® amigos has noticed, it's November and we're about six months past Spring (depending upon how you measure the seasons). That means that not only is it Fall and you have to get up, but that it's been some time since you've done any spring cleaning in your home, your office and especially your computer and legal nurse consulting files.
Over time everything has a habit of slipping but computing cleanliness is one skill Certified Legal Nurse Consultants must keep current. That means that today, it's time to grab a can of air and a fistful of Tuesday Tech Tips and recommit to the art of Zen and computer maintenance. Let's blow the cookie crumbs out of your keyboard, the dust bunnies out of the case and cooling fans of your legal nurse consulting laptop and desktop computers and wipe the fingerprints off both of your big-screen monitors. If you don't know where to start, just check out the linked Tech Tips and I'll walk you through the process.
After your hardware is clean it's time to run Windows® Disk Cleanup (Start, Programs, Accessories, System Tools in Windows XP) and get rid of those file fragments that build up on your computer. Follow this tip to organize your CLNC® business's files and all those old reports you've been saving at haphazard locations on your hard drive. Backup necessary files to CDs, DVDs or your external hard drive and then delete (especially photos) mercilessly. Once you're done remember to empty the Recycle Bin and defragment your hard drive.
After that's all done it's time to sit down for a nice refreshing margarita (or two) and let all your Facebook® friends know that you're primed and ready for more cases as a CLNC® consultant!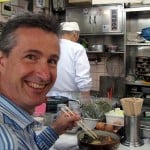 Keep on techin',
Tom
P.S. Comment and share your favorite tips for cleaning out your systems and files.