There's a lot of buzz on the Internet concerning All-in-One computers. If your busy legal nurse consulting business has kept you from seeing one of these and you don't know what they are, an All-in-One is a computer that consists solely of a really big monitor, keyboard and mouse. Unlike most desktop computers, there's no tower; the complete footprint is that of a large monitor. The hard drive, optical (CD/DVD) drive and generally high-quality speakers are built right into the display unit. USB, FireWire ports, microphone and headset jacks are discretely built into the side and back of the unit.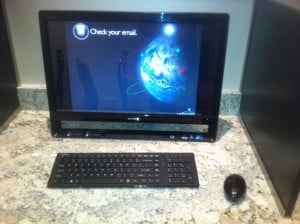 If your CLNC® business is cramped for space with very little desk room and no place for a traditional tower under or next to your desk, or you simply don't want messy cords or cables uglifying your workspace, an All-in-One may be for you. Now the only cables coming off the back of your desk will be a single power cable and a network cable (unless you add a scanner). An All-in-One isn't fully on a cost-competitive basis with a tower-based system and you'd mainly be buying it for the aesthetics. With a wireless keyboard and mouse, an All-in-One is a modernistic thing of beauty right out of a futuristic Sci-Fi movie. Plus if you have plenty of desk space and your office desk faces outward, an All-in-One is a great way to establish that power look and feel.
Until recently, All-in-Ones were hampered by lower speed processors and higher costs. Today, advances in processors have not only made these more affordable, but pricing is competitive with higher end towers. Your legal nurse consulting business' computing needs may not cry out for an All-in-One, but for the CLNC® consultant working in a small space, it may be a life-saving necessity. Check out Gateway's ZX models and the HP TouchSmart series and let me know what you think.
While you're at it, you may consider an All-in-One printer-scanner-fax to totally cut the clutter from your legal nurse consulting business' office space. I'll cover those in a future blog.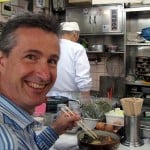 Keep on techin',
Tom
P.S. Comment and share your favorite space-saving tips for your legal nurse consulting business' computers and peripherals.