One of the most handy tools in Windows® XP and Windows 7 is the Character Map. If you've ever typed a Word document for your legal nurse consulting business and needed to insert an ® or © or ¥ symbol, you probably had to either use a keyboard shortcut or click Insert and Symbol to select and insert that character. If you've ever needed to insert a symbol into a Facebook post on an attorney-client's wall or some other document, you probably opened Word, inserted the symbol in a blank document and then copied it into Facebook.
Well my CLNC® amigos, there's an easier way. The character map is an essential part of the Windows operating system and if you add it to your Desktop or Taskbar, it will always be at your fingertips. Here's how to do just that. First, whatever version of Windows you're using, right click your Taskbar and unselect Lock the Taskbar.
Then if you're running Windows 7 (Vickie pay attention here), click the Windows Pearl in your Taskbar (that's the round button with the Windows symbol in the bottom left of your screen. Click All Programs, then Accessories (you may have to scroll to find it), and then System Tools. You'll see Character Map listed as one of the choices. Now, very carefully right click on Character Map and slowly drag it to your Quick Launch bar, holding it there until you see the words Pin to Taskbar and drop it onto the Taskbar.
Now it's right where you can easily access it while in the middle of creating a document. Here's the best part – some symbols, such as the registered trademark symbol, are preformatted. Yes that's right! No more highlighting that symbol and superscripting it! You can also add it to your Desktop if you'd rather put it there than on your Taskbar. Simply follow the steps above, but instead of dragging it onto your Taskbar, right click and drag it onto your Desktop. Ignore the Move to Desktop until you have it where you want it, and then let go of the right mouse button and select create shortcut here when that option appears.
If you're a Certified Legal Nurse Consultant running Windows XP, the steps are almost exactly the same except you begin with the Start button. Click Programs, then Accessories (you may have to scroll to find it) and then System Tools. Your last step will be to create shortcut here on your Taskbar instead of pinning.
Here's something interesting – the Character Map will remember the last font you used so you can always match your font from the choices in Windows. Writing those case reports for your legal nurse consulting business will now go faster and smoother than ever.
It's so handy and easy to use that I've added the Character Map to my own Taskbar. While you're customizing your computer, I also recommend that you add the handy calculator to your Desktop (Calculator is found in Accessories).
Oops! Remember to relock your taskbar when you're done by right clicking it and selecting Lock the Taskbar. Finally, if you can't find the Character Map in your Programs menu or sub-menus, you may have to locate it on your hard drive in the C:/Windows/System 32 directory/subfolder in both XP and 7. It's called charmap.exe and once you locate it, simply follow the steps to right click, drag and create a shortcut or pin it to your Taskbar. Don't touch anything else in that directory/subfolder though…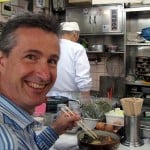 Keep on techin',
Tom
P.S. Comment and share your favorite Windows accessories or shortcuts!