In today's brave new world Certified Legal Nurse Consultants are learning that the potential for privacy intrusions and data loss comes in many different forms. One form could be a laptop becoming a zombie, having its hard drive ransacked and then joined into a botnet after its operator visits a poisoned website. Another could be a laptop with confidential documents stolen from a locker or the trunk of a car during a Zumba® class or taken from a legal nurse consultant's briefcase while at lunch. In extreme cases overly intrusive customs agents have been found to image and copy the contents of a laptop's hard drive upon entry into a foreign country. Even sending email over a free but non-secure hotel or coffee-shop "Wi-Fi" hotspot can give the bad guys a chance to get your documents.
As we become more concerned with privacy, more and more Certified Legal Nurse Consultants are using the "sneakernet" to transfer files for their legal nurse consulting businesses from computer to computer. Sensitive documents or those too large to be emailed can be safely carried on a memory stick from your office to your attorney-client's office and back, or in the case of an international CLNC® consultant, far across the ocean. Thumb drives or USB memory sticks are far easier to load (drag and drop) and are less error-prone than burning files onto a CD or DVD and are thus becoming more popular. They've also become a cheap form of large external memory as their costs have dropped. I love them and often carry documents "on the stick." Last week we discussed how to safely remove them from your computer, this week we'll discuss what to do after you insert one.
As much as I love memory sticks, I need to warn legal nurse consultants about the potential for virus transmission that comes with using them. There are viruses indigenous to memory sticks and the software embedded on some of them. There are also viruses that can be built into macros embedded in a word processing document or spreadsheet carried on that memory stick.
What's a CLNC® consultant to do? Well, first of all you should always have antivirus software installed, running and updated on your computer. If you're operating on the cheap, download AVG's free antivirus program and the most excellent Microsoft® Security Essentials. These will keep your computer safe from most viruses. I prefer a paid program such as those from McAfee or Symantec. Whichever antivirus software you choose for your legal nurse consulting business, make sure you keep it up to date.
But back to memory sticks: to practice safe computing, as soon as you plug a memory stick into one of the USB slots on your computer, navigate to it with Windows Explorer and scan it for viruses using your antivirus software. This should scan both the stick and any files on it. Depending upon the antivirus software you're using, it could be as simple a process as right clicking on the letter of the drive that shows up in Windows Explorer and selecting Scan for viruses, or it may be a little more complicated. Either way, learn to do it today.
Also, always remember to scan any stick after you've used it on another computer, whether you've loaded a file onto it or transferred one off. After all, you may practice safe computing but you never know about the other legal nurse consultant.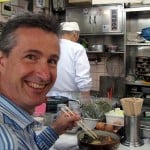 Keep on techin',
Tom