All Certified Legal Nurse Consultants love their electronic gadgets and rarely go anywhere without them. I'll bet few of you can remember life before smart phones, email everywhere and the connectivity we all take for granted. I'm not sure if it's good for us. I do know I love having my iPhone® in the car, especially since the CD player (not my 8-track) in the old "global warmer" crapped out. I have a Monster iCarPlay Cassette Adapter that lets me play my iPhone/iPod® music through my cassette deck. This of course runs down the iPhone's battery and gets to the weakness of all electronic devices – battery life.
Any CLNC® consultant who has ever charged an iPhone, Blackberry®, Droid® or iPod using the USB port on a personal computer knows that charging times can be incredibly slow, especially compared to the short charging times of a "wall wart" charger.
Why is that? Well, sparing my CLNC® amigos the geeky details, the USB ports on your computer put out a lower power level than does a wall charger. If you've been in your car and your iPod died during your favorite Justin Beiber song or your phone died in the middle of a legal nurse consulting case discussion with your favorite attorney-client, you're now probably smart enough to carry a car charger that plugs into your cigarette lighter socket.
It's one of those immutable rules of life that the longer the drive the quicker your battery will give out. If you use your phone's GPS, you know how quickly that drains the battery and many car chargers will simply maintain battery level, not charge the battery if the device is on while charging. Likewise if you've ever simply tried to charge your phone in the car, you know it's not a perfect science. Car-charger power levels can be just as low as a USB port.
So what is a savvy Certified Legal Nurse Consultant to do? Easy, buy a Scosche reVIVE II Dual USB Car Charger. It's advertised for an iPad but here's the beauty of this particular charger – it has both a 5 watt (1 amp) and a 10 watt (2.1 amp) output which will kick-start just about any device that can be charged through a USB port! You simply plug in your cable and device and baby, you've got the power! You can even charge two devices, like your headset and phone at the same time. SMALL PRINT WARNING: Check your device's documentation to be sure it can handle a 2.1 amp charge BEFORE charging your device. You'll also need to buy your own USB cables but that's not an issue.
Consider one of these for your CLNC® Batmobile and you won't regret it.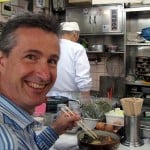 Keep on techin',
Tom