I once described a wine to Vickie as being "not entirely intolerable." After about a month supporting Windows® 7 on Vickie's spiffy new laptop, I'd describe Windows 7 as "not the best, but not entirely intolerable" and I think that any Certified Legal Nurse Consultants running Windows 7 would agree.
Vickie always jokes that she's the early adopter in our family. She went from paper Daytimer® to Palm® PDA, she had the first cell phone, the first Blackberry® and now is the first to dip her toes into the wild world of Windows 7. In point of fact, her new laptop is so fast and glorious that I'm having a hard time not liking it. It runs circles around my XP machine and has caused me no small amount of hardware envy. That being said, I'm not in a hurry to leave my old, comfortable shoebox of an XP machine for Windows 7 and neither should you.
If you're a CLNC® consultant who'll be buying a new computer for your legal nurse consulting business (or family), you'll be saddled with Win7. Once you get done tweaking it, you'll be happy with it. Win7 combines the best of Vista (if there was any) and the stability of XP to good effect. I'm having a little difficulty navigating the options for filing documents (but we work with networked storage so it's not a real issue for us) and will muddle through it with the help of a Windows 7 for Dummies book. You'll probably get Office 2010 at the same time so that book will help.
Vickie works in two worlds: with her XP desktop at the office and her Win7 laptop she uses at home and on the road. To her credit, she goes back and forth between the two without a problem and once you're on Win7 you'll like it too.
Back to the question of the day from one of my CLNC® amigos: should you upgrade today, tomorrow or next week? I'd say only if you're upgrading because you're buying a new computer for your legal nurse consulting business. The average life of a computer, laptop or otherwise, is about three years. If you are a Certified Legal Nurse Consultant with a fairly new computer running Windows XP, there's no need to put yourself through the upgrade and data transfer process.
With Vickie, we built her Win7 machine from scratch and all I had to do was move her iTunes® library, photos, documents and other settings, etc., from her old computer to her new one. Trying to upgrade to Win7 on a box running XP or Vista will be more problematic and much more laborious. In fact, I have a Win7 laptop that I'm going to do a "Tom" build on (in my spare time) and then one day just transfer over to it, sort of like we did with Vickie.
So, stay with XP until you're forced to Win7. Once you're there, you'll enjoy it.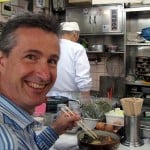 Keep on techin',
Tom