Owning a computer for your legal nurse consulting business means installing software. Installing software means that you'll be updating it sooner or later. Anytime you install or update software you're going to run across a license agreement that you must accept or decline before you can complete the process. But, my CLNC® amigos, do you blindly click "Yes – I accept" or do you make a rational choice and actually read the license before you do that?
Don't worry, I already know that answer – you click "yes." That's how you got the Google toolbar on your Internet Explorer® browser when updating Adobe®, Java or some other program or plug-in. If you want the toolbar it's not a bad deal – but how many other times have you installed some software or other plug-in without knowing it, all because you clicked "yes?"
The next time you're installing software, read the various screens slowly and carefully – you may be getting more than you bargained for. There may be add-ins you don't need, trial versions of software, toolbars that change your search engine preferences or even, dare I say, malware. If you click "yes" you've given it permission to do its nasty work or just clog up your machine.
As a smart Certified Legal Nurse Consultant, you know to read the entire license agreement and, if necessary, to Google any program you don't know before you agree to install it. Start making smart, rational choices today.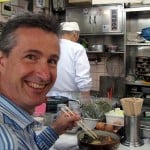 Keep on techin',
Tom