Microsoft® Outlook® is probably the most widely used and accepted email client throughout the U.S. Many law firms choose Outlook for their attorneys' email clients. If you're a CLNC® consultant and Outlook is your own email client, you have a unique opportunity to create what is known as a vCard for your legal nurse consulting business.
Think of a vCard as a "virtual business card." It can contain your name, legal nurse consulting business name, address, phone/fax numbers, email address and possibly even a thumbnail photo of you or your logo. This vCard, when attached to your outgoing email, allows the attorney-client/prospect recipient of that email to simply import the vCard into their contact list without having to retype or cut and paste the information. If you've ever manually added a contact, you know how painful that can be. Attaching your vCard to an email makes the process almost painless for the recipient and prevents any possible typos they might make when entering your information as a new Outlook contact.
A vCard is not a Microsoft invention – it has been around for a long time. Outlook just made it easy for its users to create a vCard for themselves. Here's how:
Open Outlook and left-click on "Contacts"
Fill in your information (name, company name, email, website, etc.) in the "New Contact" pop-up.
Left click in the box with the little "photo" icon. This will open "My Pictures." Navigate to the photo or graphic you'd like to include then double-click to add it to the vCard.


Once the information is complete click the so-called Pearl, then click "Save As" and select "vCard files *.vcf" from the drop down list. You can also simply select "Export to vCard File" and make sure you know where you saved it. This way you can use your vCard with email applications other than Outlook. If you'll only be using Outlook, then just click "Save Contact" – you've just created your new vCard!
Now, to add your vCard (or *.vcf file) to your outgoing Outlook email you'll need to do the following:
Open Outlook. Click Tools, then Options, then Mail Format, then Signature, then select the email signature you'd like to add your vCard to, or if you don't have one, click on New at the open box "Business Card," then select the business card from the "Insert Business Card" drop-down and select your card and "OK" your way out.


Congratulations on being an up-to-date Certified Legal Nurse Consultant. Just make sure your photo is a professional-looking headshot or a good rendition of your company logo. It will show up in your signature so also make sure it compliments your email signature and doesn't detract from it. Remember, you want to make communication as simple as possible. This is one way to do it.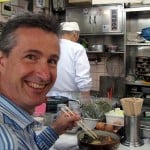 Keep on techin',
Tom