Every Certified Legal Nurse Consultant running a variation of Windows® probably has at least one program that, instead of opening up to a full-screen view, pops up in a smaller window, a portion of a window or is just a quarter of its normal size. You then click it to full size, do your work and when you're done, close the program. Next time you open it that same day, it comes up full size, or not. The next time you open it after a restart of your computer, it opens full-size, or not. Therein lies the rub, it's not consistent, at least not as consistent as your other Windows programs.
So what's a savvy CLNC® consultant to do? If you're running Windows XP and you use a shortcut to open your program, the solution is easy. First, navigate to the shortcut you use to open the program. This could be in one of three places:
Your Windows "Desktop" (that's those icons on your screen).
Your "Quick Launch" toolbar in your Task Bar (that's in the blue bar at the bottom left of your screen).
The "Start Menu" that you use to select your programs (it pops open when you click the Start button).
Mouse over the icon/shortcut for the program that's giving you size trouble and right click it. When the menu pops up, left click Properties at the bottom and you'll see the "Properties" box with the "Shortcut" tab open.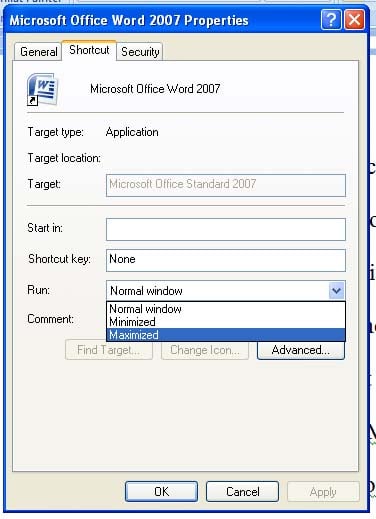 In the Run category, left click the Normal window selection and select Maximized. Then click Apply and Okay. Next time you run that program from that particular shortcut, it should open in the maximized, full-screen mode you selected and you're back where you want to be!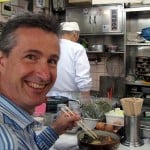 Keep on techin',
Tom