Holy sockpuppets, it turns out you can! I know that more than a few Certified Legal Nurse Consultants have thrown themselves on Amazon.com's Kindle® bandwagon. Others are waiting to see what other ereaders come on the market (like Apple's iPad®). Amazon has struck first by making Kindle-reading apps for certain BlackBerry®s, the iPhone®, iPad®, any Windows®-based PC and even Macs®!
You can read "kindlized" books like Vickie's Inside Every Woman: Using the 10 Strengths You Didn't Know You Had to Get the Career and Life You Want Now and shop for other Wall Street Journal bestsellers directly from your laptop, desktop or phone. You don't even need a Kindle to do it. If you do own a Kindle, you can use it to access your books, newspaper and blog subscriptions (like Vickie's Legal Nurse Consulting Blog). Amazon even created software that will sync between your Kindle and other device to keep your "last page read" and annotations up to date.
So, Amazon made the first move out the box and it looks like it's a good one to keep their market in the face of strong competition.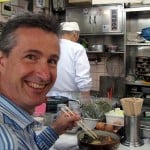 Keep on Techin',
Tom