I had a chance to stand in line and look at the iPad® this past week. As I always am with Apple® products, I was very impressed with its quality and its display. It seemed to be an iPod Touch® with a monster steroid problem, a little big to clip to your belt and too limited to replace your laptop.
Other than the ability to use its 802.11n Wi-Fi connection (and optional 3G) to download books in full color (as opposed to Kindle®'s gray-scale), surf the Internet, do email, watch videos, listen to music and download Apps from the Apps Store, I'm not sure what to think of it. It still won't multitask and doesn't support Adobe® Flash® which is a disappointment. If you properly synch it, it will do the same calendar functions as your iPhone, BlackBerry® or other phone so, I ask, is it the future or just another half-step?
I'd like Certified Legal Nurse Consultants to let me know what they think of the iPad and how they might apply it to their legal nurse consulting business, versus personal use. One thing I came up with would be its terrific ability to show graphics to an attorney-client when trying to explain an injury. I'm sure Apple will eventually authorize Skype for the iPad – that'll change how we make video calls. What can you think of?
If anyone out there plans on buying an iPad, click here to comment and tell me. If you're dead-set against buying one, click here to comment and let me know why not. Either way, I'd love to hear what uses the CLNC® community will come up with for this nearly way-cool device.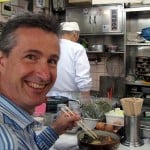 Keep on techin',
Tom