One thing I know for sure about Certified Legal Nurse Consultants is that they all use different web browsers and different versions of those browsers. I like to keep up to date in my software and have blogged on the importance of updating the software on your legal nurse consulting business and home computers using automatic settings where possible. But once you're a CLNC® consultant out on the information superhighway doing research for an attorney-client, how do you know which websites are safe and which are insidious purveyors of malware? You don't. Not, at least without some outside help.
My customized Firefox® browser will often warn me of bad or suspect sites while doing a Yahoo!® search (yes, I'm a Yahooholian versus a Googallion).
For legal nurse consultants who'd like a little more advice on which sites are possibly good or bad, you may wish to consider downloading the WOT – Safe Browsing Tool from WOT Services. Web of Trust (WOT) relies on its member community to rate websites based on the individual user's experience. You can find the FireFox add-on as a download here and the Internet Explorer® (version 6.0 and higher) download here. If you're a Safari or Opera user, there's no add-on available but there is a cool bookmarklet you can get here. Drag the link to your bookmarks in Opera/Safari (then rename it something like "WOT") and when you're visiting a website, you can click the WOT bookmarklet and it will display the site's rating in a pop-up. Clicking on the bookmarklet again will close the window.
This is a cool add-on. Once you've installed it, register for membership in the WOT community and you too can start rating websites and helping keep the web safe for surfing.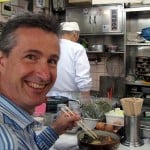 Keep on techin',
Tom