Windows® 7 will officially be released into the wild on October 22 and will be sold with new computers. If you'll remember, Windows XP® is no longer officially supported by Microsoft (although it will be available for limited purchases until 2010). People who are buying new computers with Windows Vista will be given the opportunity to make a free or low-cost upgrade. That's the news.
Here's the good news. Everything I'm reading, and everyone I've talked to who has run the final version of Windows 7 loves it. It has a few bugs but overall, it will be a vast upgrade improvement over Vista. (To be honest, Vista wasn't really as bad as people like to think.) In fact, 7 is even better and more stable than XP. Some would say that it's a worthy opponent to Mac's Snow Leopard, but not being Mac-impaired, I can't confirm that.
Certified Legal Nurse Consultants may wonder if it's time to upgrade to a new computer with Windows 7 or instead, suffer through the upgrade process on your existing system. I'd say that depends. If you're running XP, I think I'd wait until you upgrade to a new computer. There's no direct upgrade process from XP to Win7. You'll need to backup your personal data, wipe your hard drives, load the Win7 operating system, reapply your data and finally reload all your programs from their original media or downloads. Any patches or software upgrades would need to be reapplied also. It's a complicated, but not impossible, process. For this reason alone I recommend holding off until you buy a new computer.
If you are a Certified Legal Nurse Consultant who is running Vista, the upgrade process is easier and you can upgrade directly to the equivalent version of Win7 while keeping all your files and programs in place. If you're not happy with Vista, this is your chance to upgrade to something faster and more stable.
If you're seriously thinking about the upgrade process, you'll want to be sure that your hardware is robust enough to run Win7. Some of the biggest dissatisfactions with Vista resulted from users trying to run it on underpowered machines. Savvy legal nurse consultants will check their hardware before making the same mistake. If you've got a machine running Vista comfortably, you'll probably be safe. No matter what computer you're running you'll need to have a DVD-RW (or CD/DVD-R) drive. For the rest of your hardware, these are the minimum specs (and experts tell us to double these numbers) you'll need to successfully run Win7:
Older 32-bit PCs should have a minimum of 1GB of RAM (I'd install as much as the system will hold and recognize), at least 16GB of free space on your hard drive and a processor faster than 1GHz. Your graphics system should be DX9 graphics compatible with at least 128MB of memory (to best utilize the Aero interface).
New 64-bit PCs should have a minimum of 2GB of RAM (again I'd install as much as the system will hold and recognize) with at least 20GB of free space on your hard drive and also be DX9 graphics compatible.
If you don't know how to tell whether or not you have a 32- or 64-bit PC, follow this link. A faster, but less accurate way is to see how much random access memory (RAM) you have. If you're running 3GB or less, you probably have a 32-bit system. If you have more than 4GB, you're running a 64-bit system. To see the amount of RAM you have installed (and recognized), right click on the My Computer icon on your Windows Desktop, left click Properties and then look at the General tab. If you have a 64-bit system, it will tell you, but if you have a 32-bit it will not!
The fastest way to find out if your existing computer can run Win7 is to download and run the free "Windows 7 Upgrade Advisor" from Microsoft. Make sure your computer is connected to all your peripheral devices (and they're turned on) when you run it. It should let you know what you will need to be aware of in the upgrade process. With my cough-cough, ahem-year-old Dell Latitude D820 configured with a 2.00 GHz Intel Pentium T2500 CPU, 3GB of RAM and a 320GB hard drive, it took about 5 minutes and only found a few issues that would need to be corrected prior to any upgrade. Microsoft also has a nifty help site to ease your way through the upgrade process.
If you decide to upgrade, Win7 comes in four consumer flavors, Starter (which will be found mostly on netbooks), Business (which handles remote connectivity), Home Premium (for average users) and Ultimate (for the geeks). You can explore them here, but Home Premium or Professional are the best choices for most Certified Legal Nurse Consultants.
Supposedly, Microsoft has expanded the security software and external hardware compatibility features of Win7 to avoid the issues they ran into with Vista. But I recommend you always search the Internet for information on particular programs before upgrading. For users with Win7 Professional and Ultimate, there's also a cool XP mode that will allow those users to run applications that are XP but not Win7 compatible. I'll get into features found in Win7 in a later blog. For today, I just want to let you know that Win 7 will be here before we know it.
As with any new operating system (or new car model for that matter), I wouldn't rush out and buy it, or rush to upgrade to it, but once it's here, we'll be living with it for a long time. I'm going to wait and see how it shakes out before I make my decision.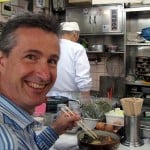 Keep on techin',
Tom