Let's face it, every CLNC® consultant (or their significant other) has accidentally deleted files at one time or another. And, immediately following the injudicious use of the "delete" key, we've all wished we had at least one of those files back. In Windows®, recovering a deleted file can sometimes be as simple as looking in the Recycle Bin to see if it's still there and then clicking "Restore" to put it back into its original location. But when the file you've deleted was on a USB flash drive or on a camera's media card, recovery is a little more difficult.
Fortunately there are a couple of options for legal nurse consultants who need to recover files that you may have deleted, purposefully or otherwise. Both apply to Windows XP and Vista® and may be the difference between repeating hours of work in your legal nurse consulting business or moving along with a quickly recovered file.
My favorite data recovery tool is one called File Recover by PCTools. It's not freeware but is relatively inexpensive at $29.95 for what it does. File Recover has an easy-to-use interface and will allow you to search by file type (.pdf, .jpg, .docx, etc.) or for all files on your available drives.
Once you start up File Recover it will show any available data drives so you simply tell it what type of files to search for and let it run. It'll find any deleted files on that drive and tell you whether or not they're recoverable. Once you select the files you want to attempt to recover, it also lets you select the location to recover them into.
Legal nurse consultants who don't want to pony up the $29.95 have a freeware alternative, DiskDigger, which comes highly recommended by PCWorld magazine. You can download it from the PCWorld site or directly from its creator, Dmitry Brant. Another cool thing about DiskDigger is that it doesn't make any registry changes to your computer, so it can be deleted simply by deleting the program itself. It operates much like File Recover and can also scan network drives. This is another intuitively simple-to-use program. I just used DiskDigger to restore a "lost" polar bear photo file and it is quick!
One issue I have with both File Recover and DiskDigger is that the flash device/media card must be plugged directly into the computer (via reader, adapter or USB port), otherwise the programs will not recognize the drive. This means if you're trying to recover a photo from a camera card, the programs will not see the card while it's still in the camera. You must dismount the card and use a reader/adapter. USB devices and cards must be plugged into the computer before you start either program. Both work well, but for photos on a card DiskDigger gets my vote. For lost files on a hard drive I'll go with File Recover.
Either program is a great resource for the Certified Legal Nurse Consultant who occasionally has the need to recover files that have gone astray and one or the other should be in your business toolkit.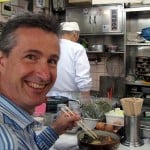 Keep on techin',
Tom
P.S. If you want a great resource site for PCs, check out PCWorld.com – you'll find all sorts of reviews, tips and great reading for everyone from the novice to experienced user.