A common question I get from Certified Legal Nurse Consultants is whether or not you should supply your legal nurse consulting work product to attorney-clients as a Microsoft® Word document or as a paper printout.
I've never been a fan of letting an editable document out of my control. Not only do you run into issues where different users/recipients have different versions of Word software and suffer formatting issues, but you also have the very real concern that your words may be edited and end up not being your own. That is especially unsettling to me if my name is on the document or the document is on my letterhead. Attorneys, like everyone else, prefer to have paper printouts to work from so that we can highlight, make notes, etc. We also like to be able to reproduce a clean copy after we ruin the first one by writing all over it or dripping Russian dressing from our Reuben sandwiches on it while we eat lunch at our desks.
There is a way to solve everyone's needs (beside offering extra napkins). Send the document to the attorney in portable document format (PDF), a file format created by Adobe Systems back in the early 1990s. Any document created as a PDF will maintain its formatting no matter what printer is used to print it or what computer is used to view it and you can also restrict whether or not someone can cut and paste or edit the document. Most people use the free Adobe® Reader to view PDF files (which restricts cutting/pasting) but to create PDFs, you once needed to buy a full or professional version of Adobe Acrobat which will integrate into Microsoft Word 2007.
A free alternative is Bullzip PDF Printer, a program that allows you to create PDF documents from just about any Microsoft Windows program, including earlier versions of Word. Bullzip PDF Printer installs and operates as if it is a printer. You simply print to Bullzip PDF, supply the output file name and it will create the PDF file for you. Anyone with the Adobe Reader can open, view and print the file and it will look exactly as you intended.
Simply set your PDF document properties (protection level) and email it to your attorney-client. Now you can sleep without worrying about what's happening to your legal nurse consulting work product after it has left your control.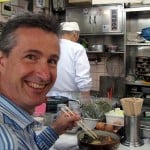 Keep on techin',
Tom