If you're reading Vickie's Blog and my Tech Tips from the FeedBlitz email you receive, you're only seeing part of the picture. Sure it's easy to read from the email, but try this: click the title "Vickie's Blog" under the FeedBlitz logo in the email.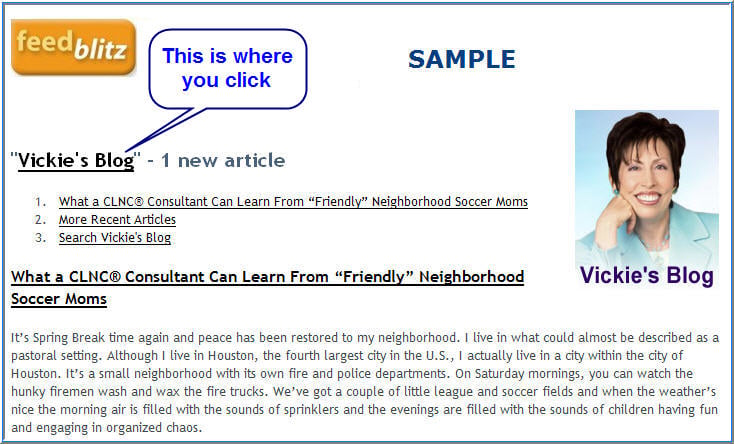 You'll then have access to not only the full blog post (and any photos) but you can also:
Post your comments or thoughts about the blog (click Comments).
See other comments for that blog post from your CLNC® peers and other readers (click Comments).
Have access to the searchable archive of all past blogs.
Search for blogs by category (Ask Vickie, medical-malpractice cases, tech tips, etc.).
Access the resources we link to from the various blogs.
View the most recent photo slide show.
While you're there, remember to add the site to your bookmarks or favorites and visit it often – there's more to Vickie's Blog than will fit in any email notification (and you get hours of fun reading!).
If you're not getting an email alert each time Vickie or I do a new blog post, all you have to do is add your email address at the top of the page and click "Sign me up." FeedBlitz will walk you through the process. It's an easy way to keep up to date with Vickie's Blog (just remember to click through the FeedBlitz email).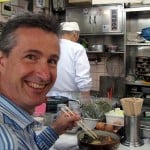 Keep on Techin',
Tom