We're all looking for a few ways to save money – whether it's the budget for our legal nurse consulting business or our family budget. This week's Tech Tips will focus on some innovative ways to save money.
A recent headline in one of my tech journals exclaimed that Dell Computers has made over a million dollars (U.S.) from Twitter. Not being a Twitter subscriber, I was immediately curious how they could do this. It turns out it's pretty simple. Dell has thirty different accounts on Twitter, each with a specific purpose. But if you subscribe to the Twitter stream for Dell Outlet you'll get special offers on computers and other Dell products. That's one way to get something useful out of Twitter. For those of us who aren't "Tweets," you can also use your blog reader to subscribe to a variety of Dell's RSS Feeds that offer special deals, support and other information.
My mom was an inveterate coupon clipper (she also collected S&H Green Stamps if anyone remembers those). I have fond memories of her clipping through newspapers and magazines in search of 5 cents off this, 10 cents off that and driving across town to catch double coupon day at the Acme market. If you've ever used a shopping cart to check out after an Internet purchase (especially on Amazon.com), you'll often see a box asking you for promotional claim codes. Ever wonder where everybody else but you gets these? It's pretty simple – there are any number of websites on the Internet offering coupons (I'm trying to picture my mom and her scissors and a computer screen – too funny) but most are for groceries and other useless stuff.
One truly good site is RetailMeNot.com. This site allows you to search for coupons for a variety of items by category and instead of toothpaste, it offers technology. You can actually search for computers, software, consumer electronics and more. Once you get into the computers category, you'll find a searchable listing of coupons by manufacturer and by reseller. If you're willing to spend some time searching you'll find some great bargains here (I repeat: if you're willing to spend some time searching). Some of these aren't really coupons and will point you to special offers by web merchants that you may not have found on your own. They also rate "unreliable" coupons to help keep you from getting outfoxed. Good luck!
My last tip on saving money – other than Mozilla Firefox with its really cool add-ons, Thunderbird for email and most Google Apps – don't download free software off the Internet. If you must, do a simple Google search for that software and include the words "bugs, complaints, issues, malware" in your search. This is a pretty good way to see if what you're about to download is freeware or malware. At the risk of painting my pixels with too broad a brush, lots of free software is really malware. You don't want malware on your computer and the best way to get it is to download a cool cursor, load an off-brand "required player" for a video or song, or sign up for a free virus scan at a website you've never heard of before. Free can cost you a lot of money and time when you get your identity hacked or have to dial 1.800.Call.A.Geek or haul your computer off to get it cleaned and vaccinated.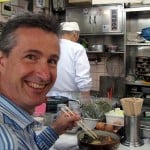 Keep on Techin',
Tom