If you've moved to Microsoft® Office 2007 with its suite of upgrades, enhancements and head-banging, you've probably noticed the so-called "Ribbon." This replaced all the good, old-fashioned, easy-to-use command buttons in Office 2003. I've been using this suite for about 10 months now and still misplace commands and I never remember where the darn "advanced options" can be found. If a techie is flummoxed, what's a legal nurse consultant to do?
Well, fire up your favorite web browser and head on over to Microsoft's excellent Get Started web page and check out the tutorials created for people just like us. Trust me – when it comes to software, you're more like me than I am myself.
Look at Basic Ribbon Training. It will help you track down the commands that you can't or won't find on the new Ribbon. These are two terrific links and I keep them both bookmarked in my IE7 browser. I usually use the Firefox browser but found that for some strange reason Microsoft's websites work best when using the Microsoft IE browser (something funny about that).
While I'm on the topic of Word 2007, do you ever use the little (?) help symbol up in the top right hand corner of your Office 2007 programs? This replaced the "Help" button and the "Type a question for help" box that was found in Word and some of the other Office 2003 programs. It's a pretty good tool, but as many times as I've used this to search for a solution, I don't always find what I want right away.
Here's an example. When I insert a headshot of Vickie into a Word 2007 document, all I see is an empty box (in Windows-speak a "placeholder") – not the photo.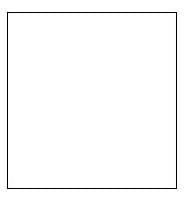 Now, I'd really like to see this photo of Vickie so I can figure out how to wrap the text around it to make best use of the space on the page. When all I see is an empty box, it's not much help. I can't use any of the cool feathering tools, etc. on this darn box.
So I did an online search by typing in "I can't see my inserted photos in Word 2007" and I got some good leads, one of which told me to "Open the advanced tab under Images and un-click show placeholders." The perfect answer right? Except in 2007 there is no "advanced tab" under the Image tab!
Giving up on that, I decided to use the built-in Windows help function. I clicked the little (?) and typed "show placeholders." I got nothing. I typed "view placeholders" – got nothing, typed "view images" – got nothing. I finally remembered the Windows bar doesn't say "images," it says "pictures." I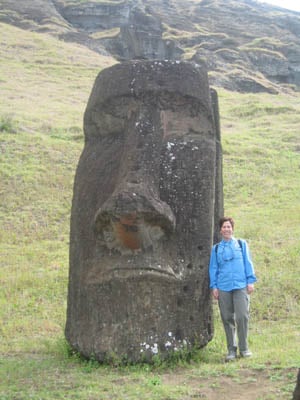 typed "show picture placeholders" and I got the answer to "Go into advanced options and remove the checkmark for 'view picture placeholders.'" Gadzooks! That's the answer. Now all I need to do is find the "advanced options" and I can fix my problem. It's simple. Click "tools," click "options" and darn. There are no "tools" or "options" in Word 2007. So it's back to the online "Basic Ribbon Training" page to use the Find Word 2003 commands in Word 2007 link to find my "options" and "advanced options" (they're at the bottom of the Ribbon under "Word Options"). Now I see how to play with my inserted headshot of Vickie (not image of Vickie, duh!).
You can download a free "Get Started" tab from Microsoft that you can install right onto the tool bar of your Office 2007 versions of Word, PowerPoint and Excel. When you encounter a bump in the road or can't find a command simply click the "Get Started" tab and you're on your way!
The moral of this story isn't to buy a Mac® for your legal nurse consulting business – it's if you're searching for something in the Windows Help function, you should use Windows-speak to find it. The more you use the language of the software the more likely you will be to actually find a useful help answer! Something cool about the new online help function is that people can comment and add answers that truly help other people like me who are challenged by help.
So, like I said in the title – don't be afraid to ask for help, just be careful how you do it.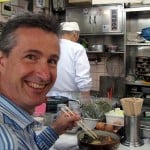 Keep on techin',
Tom
P.S. Please comment on your wild experiences riding the Ribbon.