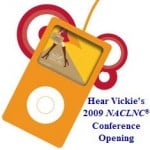 On February 4th I gave an assignment for all Certified Legal Nurse Consultants attending the 2009 NACLNC® Conference to go see the movie Slumdog Millionaire and to identify Jamal's maverick entrepreneurial moves. For those of you who couldn't join us in San Antonio, read the brief overview of my conference opening below.
I will start by confessing that the only reason I saw the movie was because of the acclaim it was receiving. Frankly, I didn't have the high hopes for Slumdog Millionaire that the critics had. It was directed by Danny Boyle and the last movie of his – Trainspotting – I walked out of.
Set in Mumbai, India, Slumdog Millionaire unravels the main character Jamal, who lives in a slum and against all odds, escapes by evolving into a true entrepreneurial maverick. The movie opened with a torture scene and just when I was packing up my popcorn to leave, suddenly the scene switches to Jamal, as a little kid, diving into a filthy toilet, and before I knew it, I'm sitting back down, laughing so hard I'm falling out of my seat.
What made it funny is – it isn't even a toilet. It's a squat hole with a 4-foot drop into a pit – filled with you know what.
Locked in the outhouse for this squat hole, Jamal's first maverick move is when he plunges himself through the squat hole and literally, into the sh*t. Covered head-to-toe with excrement he uses that to his advantage to push his way through a crowd and ask a famous Indian movie star for his autograph.
And some of you are afraid to walk up to an attorney in your best suit and ask for a case.
Then, after losing his mother at age 5, he and his brother survive by scavenging dumps for scrap materials to sell.
You already know that some of the best marketing strategies are free. But when's the last time you made a maverick move and scavenged your old attorney-clients for new cases?
Soon the brothers are abducted by a gangster who steals children off the street with the plan of maiming them and sending them back out to beg. Jamal doesn't mind begging – but he's not about to settle for being maimed, so he and his brother find a maverick way to escape.
Let me ask you, are you settling and accepting something in your CLNC® business that you shouldn't?
We next see Jamal stealing shoes at the Taj Mahal to resell in the market.
Overhearing the guides taking tourists around the Taj, Jamal, in another maverick move, promotes himself to self-professed and self-educated tour guide, filling the tourists with facts he makes up as he goes along.
When's the last time you tackled something that you're not an expert on? That's maverick.
As an uneducated young adult, he works as a "tea wallah" delivering refreshments to employees in a call center. A job he uses in true maverick manner to locate his missing brother and, against all odds, to catapult himself onto the Indian version of "Who Wants to Be a Millionaire."
On the show, the host secretly tells him the answer to a question but he doesn't trust it. He goes with his gut and this uneducated slumdog chooses a different answer instead – and wins. That's a true maverick.
When is the last time you ignored someone's "expert" advice and came out the winner?
Now I'm not advocating you start running scams on your attorney-clients or make uneducated guesses about your cases. We will leave that to your competitors.
What struck me about the movie was the spirit, the life force and the maverick qualities embodied by Jamal. His entire life he faces terrible adversity and yet you don't see that stopping him.
One door closes in his face and he forces another one open, each time using his life experiences to succeed.
Let me ask you: What would your CLNC® business be like if you never gave up?
Now I know this is just a movie. But what if you allowed yourself to have Jamal's maverick entrepreneurial spirit?
Like life, Slumdog Millionaire is not all feel-good. Parts of it are painfully harsh. But in the end, it's the story of a little boy who teaches you the greatest tools of the entrepreneur – maverick persistence, hope and optimism.
Jamal never gave up hope, never gave up trying and never gave up on himself.
Two of the child-actors in the movie were actually from the slum and ended up, against impossible odds, walking the Red Carpet, spending a day at Disneyland and receiving a hero's welcome when they returned to Mumbai. If opportunities are there for the slumdog Jamals of the world, why not for you?
This story reminds me that life is meant to be good.
Who wants to be a millionaire?
What's stopping you?
Go out.
Get started today.
My motto is: We are nurses and we can do anything!
Success Is Inside!
P.S. Thanks again to all for a great Conference. Comment to share your best maverick entrepreneurial techniques you learned from Slumdog Millionaire.