I haven't gotten into the "cloud" yet. Something about keeping my documents in the vast reaches of Cyberspace doesn't appeal to me. But for a Certified Legal Nurse Consultant who needs to move documents from one computer to another, I tend to prefer "sneakerspace." This is where USB flash drives (or memory sticks) stand out. I don't like to email confidential documents and burning them onto a CD is time consuming. Instead I jack a USB drive into one of the spare ports on my computer and drag the document(s) onto the drive. The hardest part is remembering to get the drive back from the recipient. It's also another way to carry or send a set of your important data, reports, presentations, graphics, etc., from one location to another without having to carry a laptop or burn multiple CDs.
The first and smallest form of USB memory is the flash drive. A couple of years ago these were expensive – today I get USB memory sticks in the mail as gifts from vendors! There are no moving parts – just a solid stick of memory (like in your digital camera). If you buy one, SanDisk® makes a great 4GB USB flash drive called the Cruzer® Micro that retails at $35 (nobody pays retail anymore – I've seen them as low as $10 on Amazon.com
). First thing I do with mine is delete all the programming that comes preloaded. If 4GB isn't enough for you they also come in 8GB and 16GB models. Go for as big as you can afford to lose (yes, you do lose them). Other manufacturers are Kingston® (8GB DataTraveler about $18
) and Corsair® (Flash Voyager series – 8GB – about $25before rebate
or 64 GB – about $125
before rebate. Make sure whatever flash drive you buy is USB 2.0 for faster data loading and transfer.
If you really want to have some fun with your USB flash drive – buy a USB Geek Teddy Bear for $17. It's only a 1GB flash drive but the draw is that the drive is hidden inside a 3″ x 4″ teddy bear. You pop its head off and jack the bear's neck into your computer. The decapitated bear looks really funny and it will definitely get plenty of attention at the next continuing legal education conference you attend to meet attorney-prospects.
Portable hard drives or pocket drives are the next step up in the world of portable data. These are small (20GB or so) external hard drives. Prices start around $40 and go up. Western Digital® has a 500GB My Passport®
series selling for just over $100. After you load all your music onto your iPod you can drag it off your computer and onto one of these, freeing space on your hard drive. You can also store all those unedited photos from your vacations and keep one drive (or partition if you speak geek) as an archive for your reports and the research you've done for your attorney-clients. Many of these come with software that will allow you to automate back-up for your data at a time of your choosing.
If you really want to step up in the world of storage, shell out for a Terrabyte (1,000GB!) external hard drive (available from a variety of manufacturers). Some plug into your home network allowing you to back up all the computers in your home on one drive. Others may only connect to one computer at a time. Some of the more complex drives are even RAID Level 1 with data redundancy and hot-swappable drives (if you don't know what that means, you probably don't need to know – yet).
Remember, it's not "if" your computer will fail, it's "when." Murphy's Law says it will go at the worst possible time. The savvy legal nurse consultant is always prepared. You've got an Epi-kit in your purse now, you can keep your data there too.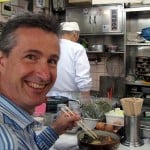 Keep on techin' (and always read the reviews before buying),
Tom