Windows® Vista never quite caught on in the corporate setting. XP has continued to rule the corporate roost. Home and small business users, like legal nurse consultants, however, have adopted a mix of XP and different versions of Vista that were foisted on them by retailers when they bought new computers. If you're still running XP and haven't yet upgraded to Vista, should you? Or should you wait and go directly to the next version of Windows®, currently known as Windows® 7?
The last I read, the rumored target is late 2009 for Windows® 7. That probably means 2010. Then it will be even later for the service packs that fix the bugs to come out. If you're buying a new computer now and you're buying a pretty powerful system, I recommend going with Vista (Home Premium or Business edition) now.
Why? Because you're going to be buying newer, Vista-compatible versions of software that should also be Windows® 7 compatible. Lots of the problems encountered with Vista come from people trying to use older software that is not fully compatible. This is what keeps many corporate users, such as large and even small law firms (and their mixes of software versions and computing power), from adopting Vista. Vista is a perfectly good operating system. If you upgrade your printer and scanner at the same time, make sure you get drivers for them. If you keep your old printer/scanner, look for driver information online.
If you just have to have XP, Microsoft® is allowing some computer manufacturers to order XP through the end of January 2009 for delivery in early 2009. That means move quickly. Remember, the longer you use (or hold onto) XP, the harder it will be to upgrade later. You may as well bite the bullet and get on the Vista bandwagon with your next computer purchase.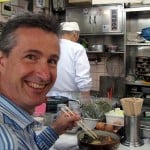 Keep on techin',
Tom