Even techies make New Year's Resolutions and promises to themselves. Some even involve important things. My #1 resolution for 2009 – Install and learn Dragon NaturallySpeaking
software (the cheap $76.99 Standard Edition). I've talked to way too many people who love this software to keep ignoring it. If you're like me and can think faster than you can type, this is a tool to try.
I know many legal nurse consultants who end up spending more time concentrating on typing (dare I say pecking) their CLNC reports and end up losing those important thoughts before they can get them on paper. Typing wasn't taught in nursing school, so chances are you're not going to win any typing contests at 30 words per minute. The average person speaks at about 120 words per minute (those of you who know me figure I'm slightly above that) but I can't type that fast (well, I can, but with 0% accuracy). This changes the equation.
The demo I saw just blew me away. Once you get used to this software you'll be dictating all your reports, letters to your attorney-clients, grocery lists, to-dos and to-don'ts. I'm planning on installing this on Vickie's computer in January. If Vickie can do it, you can do it. I'll be giving you an update on how well it works and how easy it is to train your computer to recognize your speech patterns.
Be aware this program only works on 32-bit systems (not newer 64-bit systems). So before you buy, on your Windows-based machine: Open the Start menu. Click on Programs, then Accessories, then System Tools, then System Information. After the System Summary screen fills look on the right side of the screen for "System Type." If it shows "x86-based PC" you have a 32-bit computer. If it shows "x64-based PC" you have a 64-bit computer. You can also look at the operating system line – if you are running 64-bit XP it will tell you. Another alternative method is to click the Start button, click on Control Panel, click on System and Maintenance, and then click on System. Under System, you can view the system type – it will tell you if you are running a 64-bit system.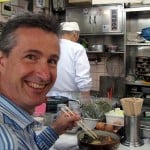 Check back in about six Tuesdays!
Tom