A Day in the Life of Certified Legal Nurse Consultant Suzanne Arragg – The Best Part of Being a CLNC Consultant Is Choosing How to Spend My Day*
by Suzanne Arragg, RN, BSN, CDONA/LTC, CLNC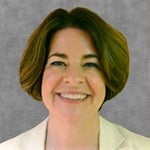 The BEST part of being a Certified Legal Nurse Consultant is the ability to choose how I want to spend my day. Barring the fact that there are times when I do not have the liberty to control my schedule because of an arbitration, mediation or trial, my typical day always begins with two cups of java while looking out onto my garden. Enjoying the quiet and tranquility of the morning keeps me centered and calm.
The BEST part of being a Certified Legal Nurse Consultant is the ability to choose how I want to spend my day.
Once I have breakfast, I stroll into my home office and start checking email. Usually there are urgent requests from various attorney-clients on different medical-related cases, so I begin by prioritizing the order in which I need to respond. Then, I turn to the current project at hand. The project may be medical record review and analysis, reviewing a CLNC subcontractor's latest report, reading deposition transcripts, reviewing medical bills, preparing a damages analysis and/or conducting research.
Soon it is time for lunch. Depending upon how busy the day is, I consume some healthy protein and then go for a 3-mile run. I clean up, grab a healthy snack and return to my home office to check email and resume the project at hand. Before I know it, it's time for dinner. I return to my kitchen where I prepare dinner for my family. Cooking is so therapeutic, rewarding and a great diversion from medical record review. Plus, I am able to check email, enter billables and review the next day's calendar – all while dinner is cooking! Once dinner is ready, we relax with a healthy glass of red wine, toast to a productive day and enjoy our meal.
There are occasions when a deadline is pressing and I return to my home office after dinner to work for a couple of hours, but it is reassuring that my attorney-clients continue to send work to me, so it's a good problem to have.
Sometimes the routine becomes mundane and I feel the need to change it up. On these days, I take a drive to the beach, go for a walk on the sand and then work the latter part of the day and early evening.
If this routine sounds too good to be true, it's not! It is truly representative of a day as a Certified Legal Nurse Consultant. There are days riddled with unexpected, atypical projects, and there are several days a month when I am traveling for various cases. Because today's technology allows quick access to information, I am able to meet my attorney-clients needs on the fly. At the end of every day, I toast to the awesomeness of being my own boss and my CLNC success!
Click here for success story ideas.